Many people ask me what minimalism means, how is to be minimalist or how to apply it.
Well, this post comes to answer those questions always from my personal perspective and (recent) experience.
For me, it all started a few years ago. I had moved several times and each move was worse than last. I didn't use even half of the things I had and packing and unpacking was loathsome work.
From move to move, I was accumulating a kind of anxiety in my subconscious that was only relieved when I cleaned things and donated or gave away what I decided I didn't need anymore.
All this was before Marie Kondo and professional "declutterers".
But the serious problem came when I created my own business a year ago and started working from home. That was when I realized that being surrounded by tons of useless things, clothes and objects did not allow to concentrate and get anything done.
Practically at the same time Netflix had released a documentary called Minimalism -which I strongly recommend – and there I saw the light. I looked into this a bit more and went deeper into Project 333.
So in March of this year I took advantage of the momentum, rolled up my sleeves and decided to embrace minimalism once and for all.
The first thing I faced was my closet following the directions of Project 333. I must say that I worked for more than 7 years in the fashion industry and accumulated clothes from all the brands where I worked. The result? Chaos. If you add my passion for shoes, double chaos.
Here are some pictures of that declutter moment so you can understand the huge transition I made.
This is what the pile of clothes, shoes and accessories I got rid of looked like. My sister and my friends thanked minimalism for all they could take for free.
Then the progressive cleaning of papers, books and other stuff came next.
So…
What is minimalism?
The term minimalism, in its broadest scope, is the tendency to reduce to the essential, to strip off leftover elements. It began in the United States in the early 1960s, continuing the American geometric tradition and reacting against the abusive predominance of realistic trends and pop art by museums and collectors.
As you can see it refers to an artistic trend, but we will keep the defining phrase that I have highlighted in bold. If we apply that to a lifestyle, it serves us perfectly.
If you take time to reflect on your belongings, you will realize that you always wear the same things or wear the same clothes. That leaves us with a mountain of useless objects and garments that overwhelm us.
How did I do it?
Well, with a high dose of common sense and tons of coherence.
The first thing I knew was that if I wanted to be a digital nomad, I would live with the contents of a backpack and a half for long periods of time. So it was best to get used to living with the essentials.
I completely emptied my closet – following, this time, the advice of Marie Kondo – and understood, really well, aaaaaaall the clothes I had.
Wow. When I saw that huge mound of things, I almost fainted.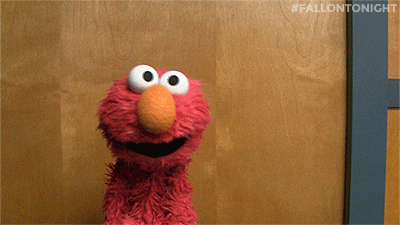 So I separated everything into three piles:
Stay
Don't know, don't answer.
Au Revoir.
Once I did that, I focused on pile number two. And I continued separating them into the same three categories.
Gradually the pile of things that "went away forever" was like Mount Everest and "stays" was a small hill.
When I achieved that everything unwanted was no longer in my house (through donations, sales and gifts). I felt for the first time a comfort in my space that I never felt before.
What does being minimalist mean to me?
I have stopped buying useless stuff that I don't need.
I've forbidden all my family and friends to give me anything that I have not expressly requested.
I only buy clothes when the one I have is broken (unmendable) or doesn't fit me.
I applied this decluttering to all areas of my life (decorations, towels, toiletries, suitcases, friends in social media, people who do not contribute to me, clients, etc.).
I've been living this way for a short time so my brain continues to think in the consumerist way. I've learned to understand my triggers, to analyze when I feel the need to buy something and to neutralize them.
I've verified the genuine happiness this lifestyle brings. The inner peace that produces me is indescribable.
I hope you liked the article. If you have questions or are going through that transition to minimalism and need advice, don't hesitate to write me a comment and I will be happy to help you.
Remember, you can also follow me on IG and if you want to see more photos I take during my trips, stop by my Home page.